If we had a dime for every good movie about scuba diving we probably wouldn't have enough money to buy a cup of coffee. This paucity of good scuba diving movies may have to do with the fact that there are relatively few people who are knowledgeable about the subject. Or it may have to do with the logistics of staging underwater scenes and the expense of making those scenes viewable by the public. Because good diving movies are so scarce, we cherish the movies that do portray our favorite activity in a compelling and accurate manner. Below, in no particular order, are our top (non documentary) movies for SCUBA divers and ocean lovers
Black Sea (2014): This movie stars Jude Law as a submarine captain who decides to go after a rumored sunken treasure with his misfit crew. Naturally, greed overtakes the men and endangers them and the mission.
Open Water (2013): This movie, which is based on a true story, tells the tale of two scuba divers who are accidentally stranded in shark infested waters after their tour boat has abandoned them.
Life Aquatic with Steve Zissou (2004): This quirky 2004 movie stars comedian-actor, Bill Murray who actually got certified while filming. The move is directed by West Anderson and takes a humorous look at the subject while poking a little fun at the legendary Jacques-Yves Cousteau.
The Abyss (1989): Director James Cameron has a known affinity for the oceans and is himself a diver. In this sci-fi movie he tells the tale of liquid breathing, submersible battles, Navy SEALs with HPNS and alien water tentacles.
The Deep (1977): Written by Peter Benchley of 'Jaws' fame, this thriller is about a vacationing couple's fight with treasure hunting bad guys in the Bermudas. This movie is highly respected by dive experts and was filmed in the idyllic British Virgin Island.
The Frogmen (1951): This movie – starring Dana Andrews, Richard Widmark and Jeffrey Hunter – revolves around the new commander of a Navy Underwater Demolition team who must earn the respect of those under him.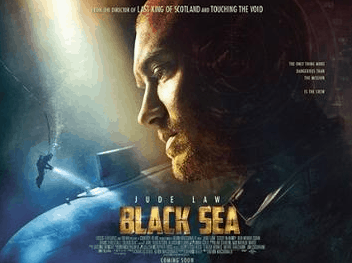 Of course, we are excited to see any movie that gets people interested in the subject of diving even when it is overly dramatic and not entirely accurate. Our custom dives in Maui can give you a firsthand look at what life beneath the ocean really looks like without the filter of Hollywood. And while you are scuba diving in Maui take some time to enjoy the other aspects of the island we call home. 
https://mauiscubamike.com/wp-content/uploads/Maui-SCUBA-mike-21-300x140.png
0
0
prioritymediaplus.com
https://mauiscubamike.com/wp-content/uploads/Maui-SCUBA-mike-21-300x140.png
prioritymediaplus.com
2019-01-11 20:16:10
2019-03-06 20:21:30
Top 6 Movies about Scuba Diving