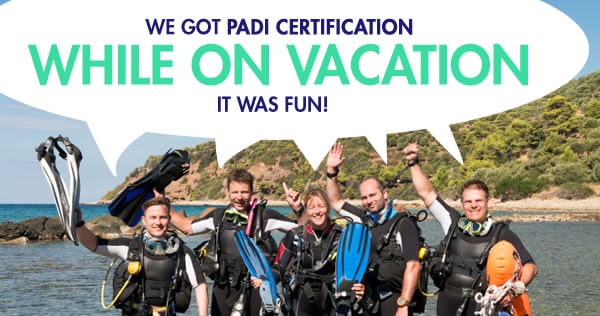 How do you get PADI certified on a Maui vacation?
So you ventured into the water and discovered there is so much more to the ocean then meets the eye. With an Introductory Scuba under your belt, feet wet and ready for more, you might be wondering "Hey, I have another week left on my Maui vacation, maybe I should try another dive or take SCUBA diving to the next level? What is the next step to a PADI certfication?"
Good question!
The next step: PADI Certification -Maui Style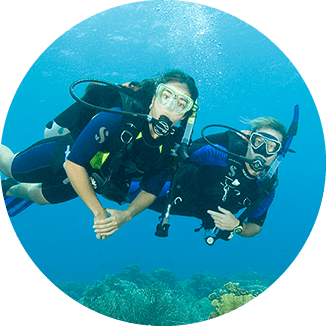 You might now be comfortable breathing through a scuba regulator and are learning about the options available in scuba gear, dive sites, techniques and different types of advanced scuba dives. One of the best things in life is experiencing new things and gaining new skills, and just like any new skill there are steps to master. Each step can be an adventure that leads us to the next adventure, we also have the benefit of learning from each other in this awesome experience we call life, and some of us leave clues behind.
Scuba Dive Instructors are divers who have continued to learn and have an unyielding desire to pass on the love of scuba to others. In 1966 a group of passionate scuba dive instructors banded together to form PADI.
PADI stands for Professional Association of Diving Instructors, the largest scuba certifying agency in the world. More than 60 percent of the divers certified in the world are certified by PADI, and more than 70 percent of the scuba instructors in the world are PADI instructors.
What PADI Certification does for you

Simply put PADI helps scuba diving students to learn to scuba and progress their skills, while also giving scuba instructors an understanding of the capabilities of new students and advanced divers. Having a certification can allow a scuba diver to travel to different locations around the world like Maui, Hawaii, where a scuba dive instructor like Scuba Mike can quickly assess your skill level and understand what dive sites, dive types or scuba lessons the instructor could offer.
Gaining your PADI Certification Maui means that you have been properly trained in the use of scuba equipment and the techniques of safe scuba diving.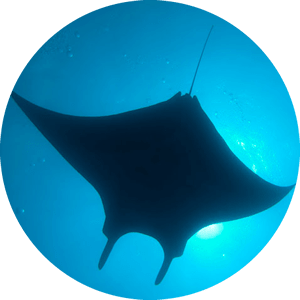 There are many different kinds of scuba certifications, but the certification most divers start with is the PADI Open Water Diver rating. This rating allows you to rent and buy scuba equipment, get air fills from dive centers, participate in professionally led dives, and dive in conditions that are similar to or better than the conditions you are trained in.
While open water scuba diving may sound inviting and you might be ready to jump in, entry-level land training consist of a combination of knowledge development and hands on practical training, which we can cover from our outdoor classroom at our favorite dive site in Maui. One of the really cool aspects of gaining your PADI certification on Maui is that you return home and continue your diving adventures and are not limited to PADI certification on Maui.
So what's it take to get PADI certified?
When you sign up for Open Water Certification, we offer a 4 dive course that will teach you everything you need to know to become a safe and knowledgeable diver and can be used again and again whether it's on your next trip to Maui or any other place in the world where you can Scuba Dive.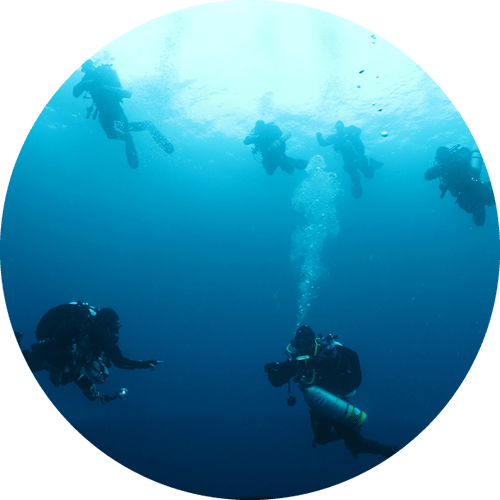 Throughout the 4-dive course, you will learn the fundamentals of scuba diving, including a more in depth look into dive equipment and dive techniques, such as how to judge ascent rate without a dive computer. Some of these techniques will not only make your diving experience more enjoyable, but will also keep you safe to dive another day. By making four open water dives you will earn the rating of Open Water Dive Certification.
If you're reading this article and are not sure if you should try Scuba Diving on Maui for the first time, then maybe you should read this blog first on first time Maui Scuba Diving
If you are ready to learn more about getting PADI Certification on your Maui Vacation, please call me so we can discuss your questions and if you have specific needs or preferences for Maui scuba diving,  my number is 808-250-5494 and I love to share the passion for SCUBA and the ocean! ALOHA!
If you have yet to experience the underwater world and are curious to know, please call me so we can discuss your questions and if you have specific needs or preferences in your exploration of scuba diving in the Maui water, I know it can be a big step into the abyss, but you will never know until you try. Just like Mark discovered he could walk, but not until he went out of his comfort zone and took a dive into the blue ocean of possibilities, my number is 808-250-5494! – See more at: www.scubamike.net/2014/healing-power-of-scuba-diving/#sthash.hsvNhWdQ.dpuf
If you have yet to experience the underwater world and are curious to know, please call me so we can discuss your questions and if you have specific needs or preferences in your exploration of scuba diving in the Maui water, I know it can be a big step into the abyss, but you will never know until you try. Just like Mark discovered he could walk, but not until he went out of his comfort zone and took a dive into the blue ocean of possibilities, my number is 808-250-5494! – See more at: //www.scubamike.net/2014/healing-power-of-scuba-diving/#sthash.hsvNhWdQ.dpuf